Rediscovering paradise.
Finding the soul and developing the identity of an iconic kiwi location.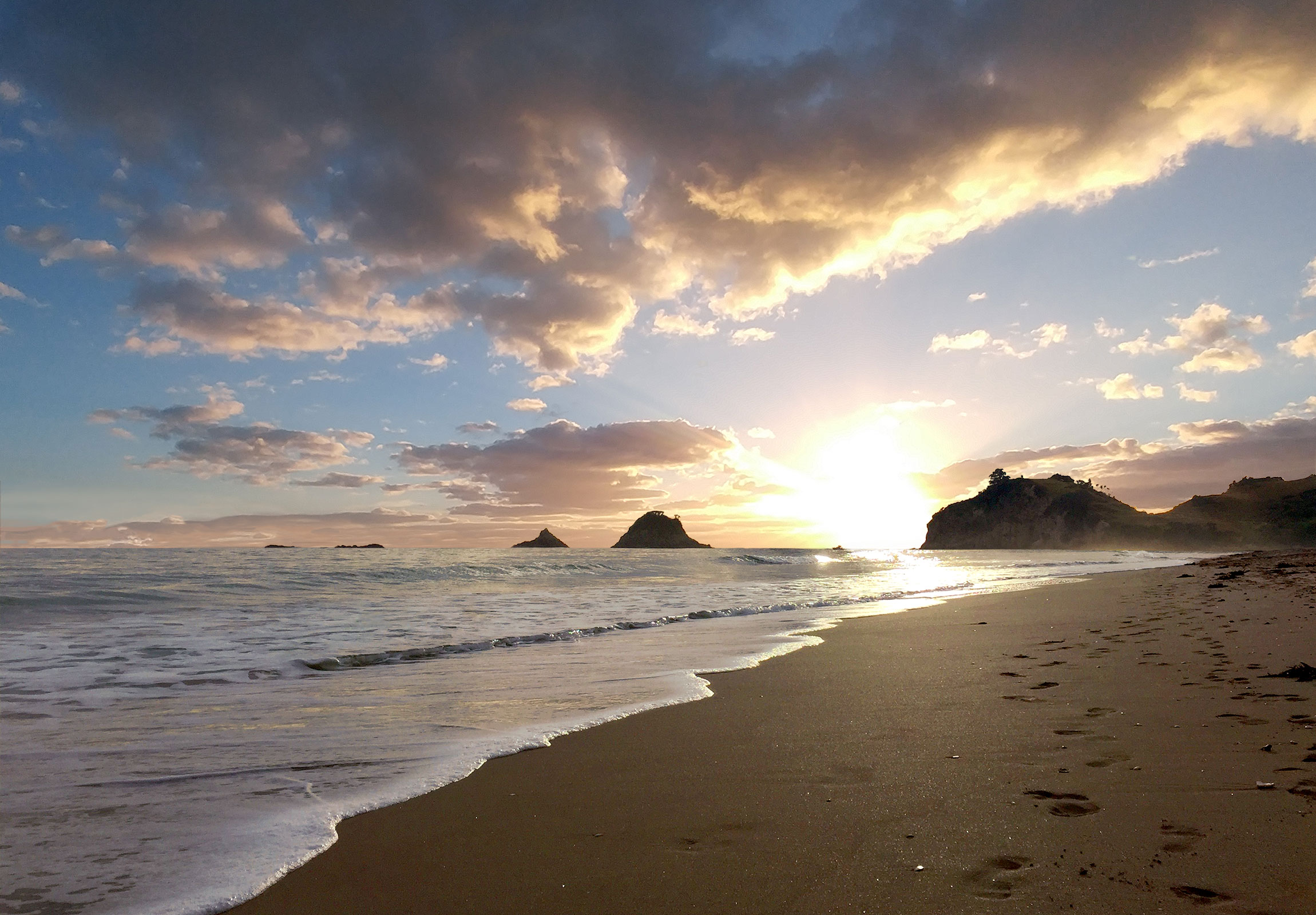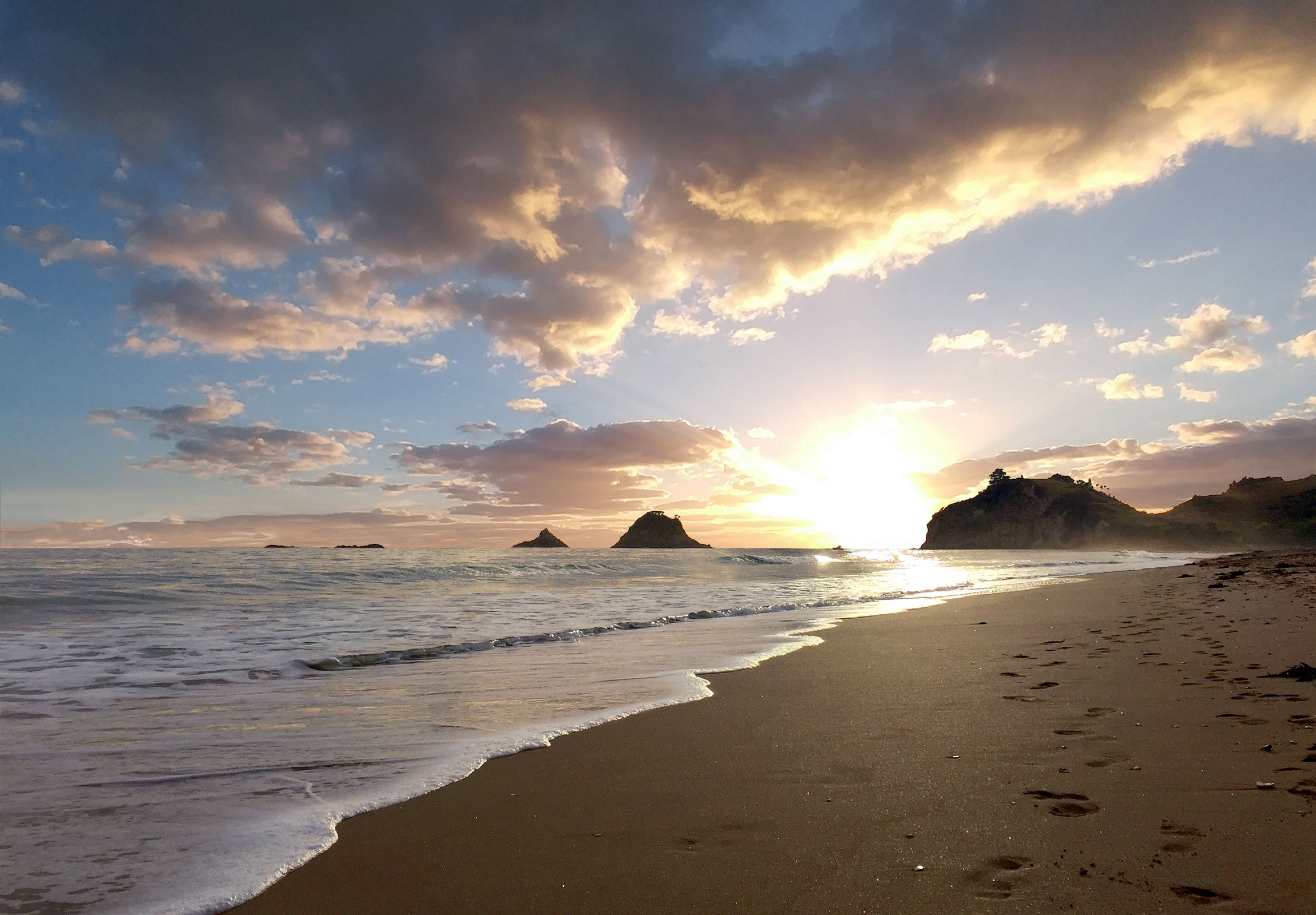 Set in a stunning location on Hahei beachfront, Hahei Holiday Resort has a loyal clientele, many who have been coming for generations to enjoy a classic kiwi Summer holiday at the beach. But decades of of ad-hoc signage and inconsistent branding had begun to blight the increasingly popular property, and expansion made clarification of accommodation options a necessity.
We were engaged to develop a brand identity that would endure, and collateral that would enhance the experience of guests and staff alike.
Client
Hahei Holiday Resort
Services
Brand Strategy
Identity Design
Art Direction
Illustration
The process started with research into the history of the local area and what people love about staying at Hahei beach. Since the halcyon days of the resort's founding in 1958, families have been enjoying the simple life and stunning natural beauty of the Coromandel coast. The brand identity needed to capture the carefree pleasures of a holiday by the sea.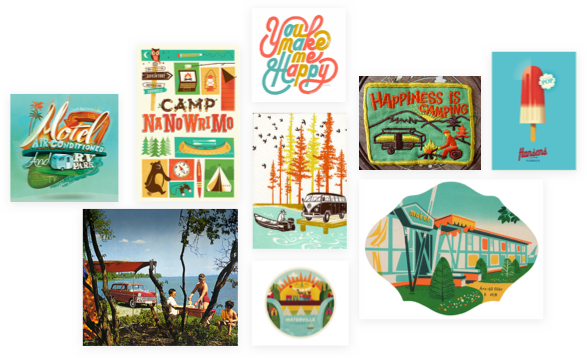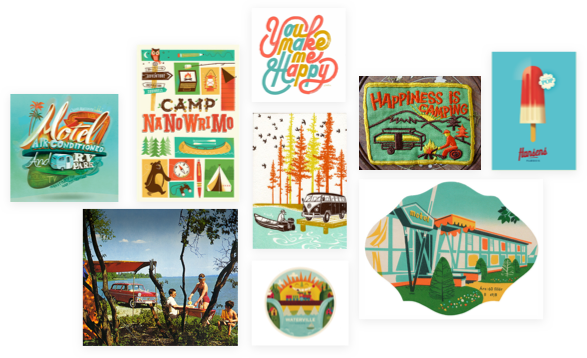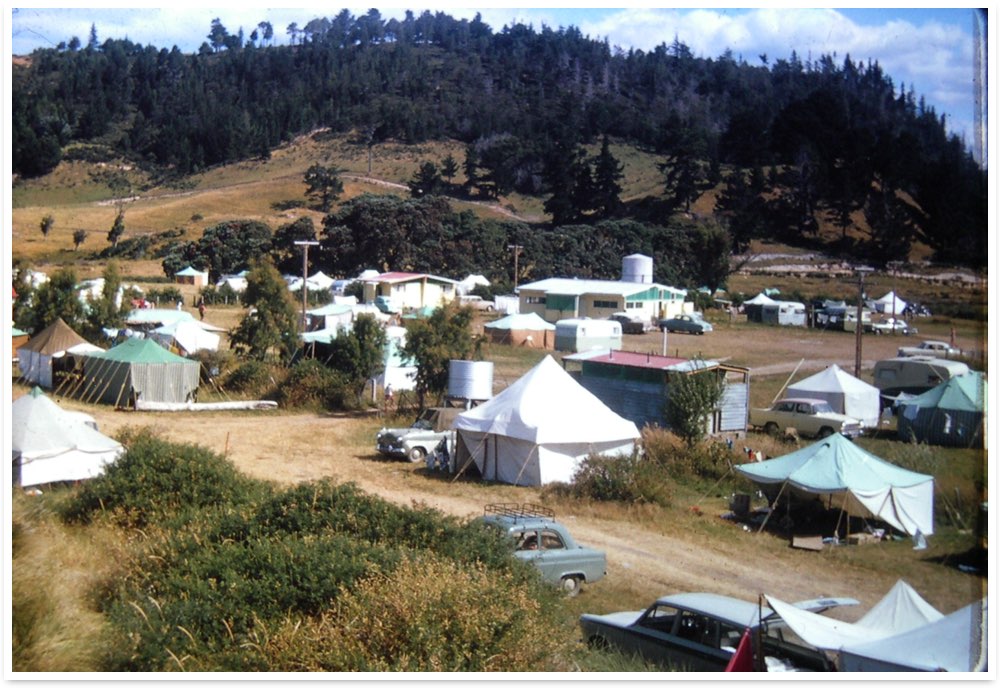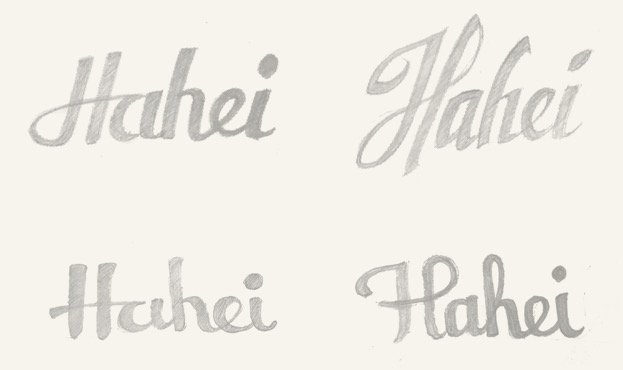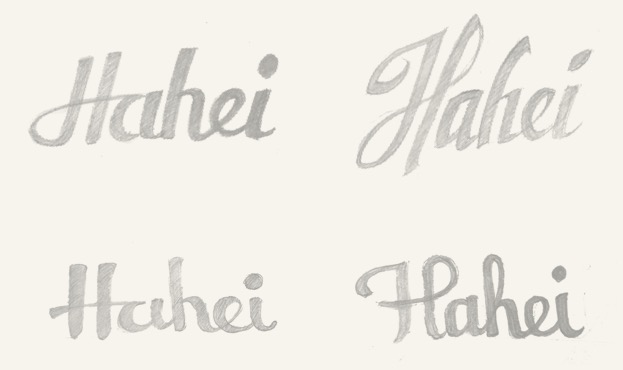 In consultation with the resort's owners, managers, staff and customers, we designed a visual identity system that expresses the unique spirit of Hahei and adapts to the resort's accommodation tiers, from classic camping to luxury sea view villas.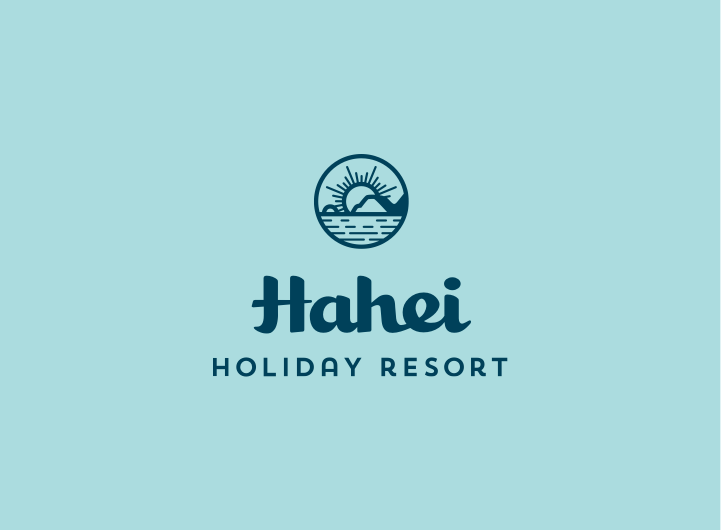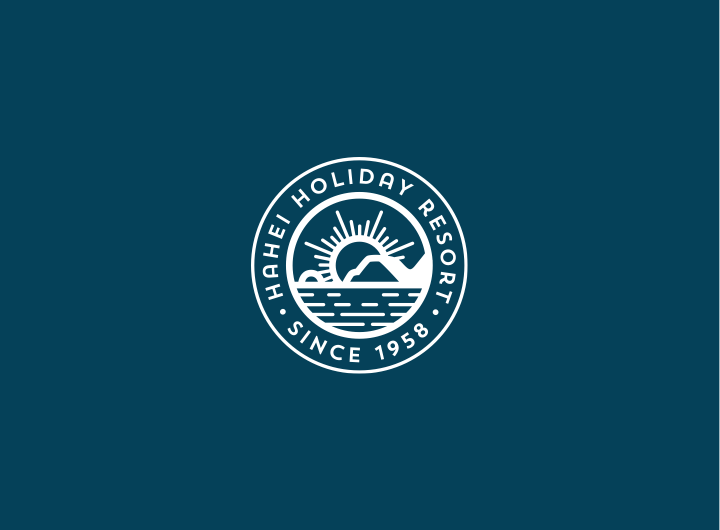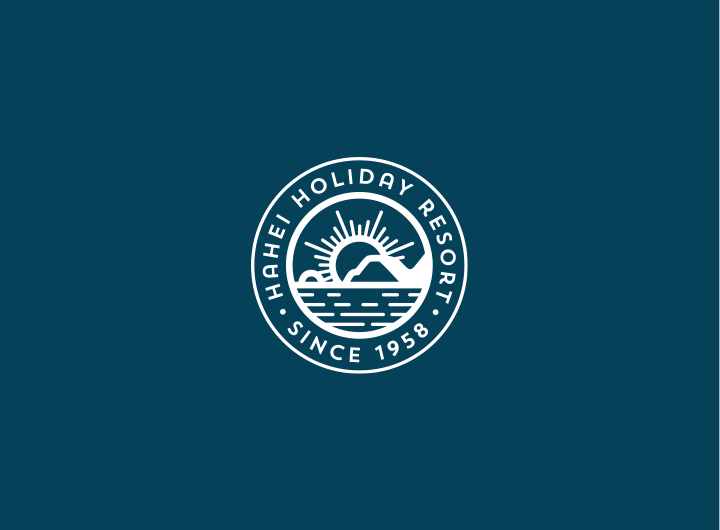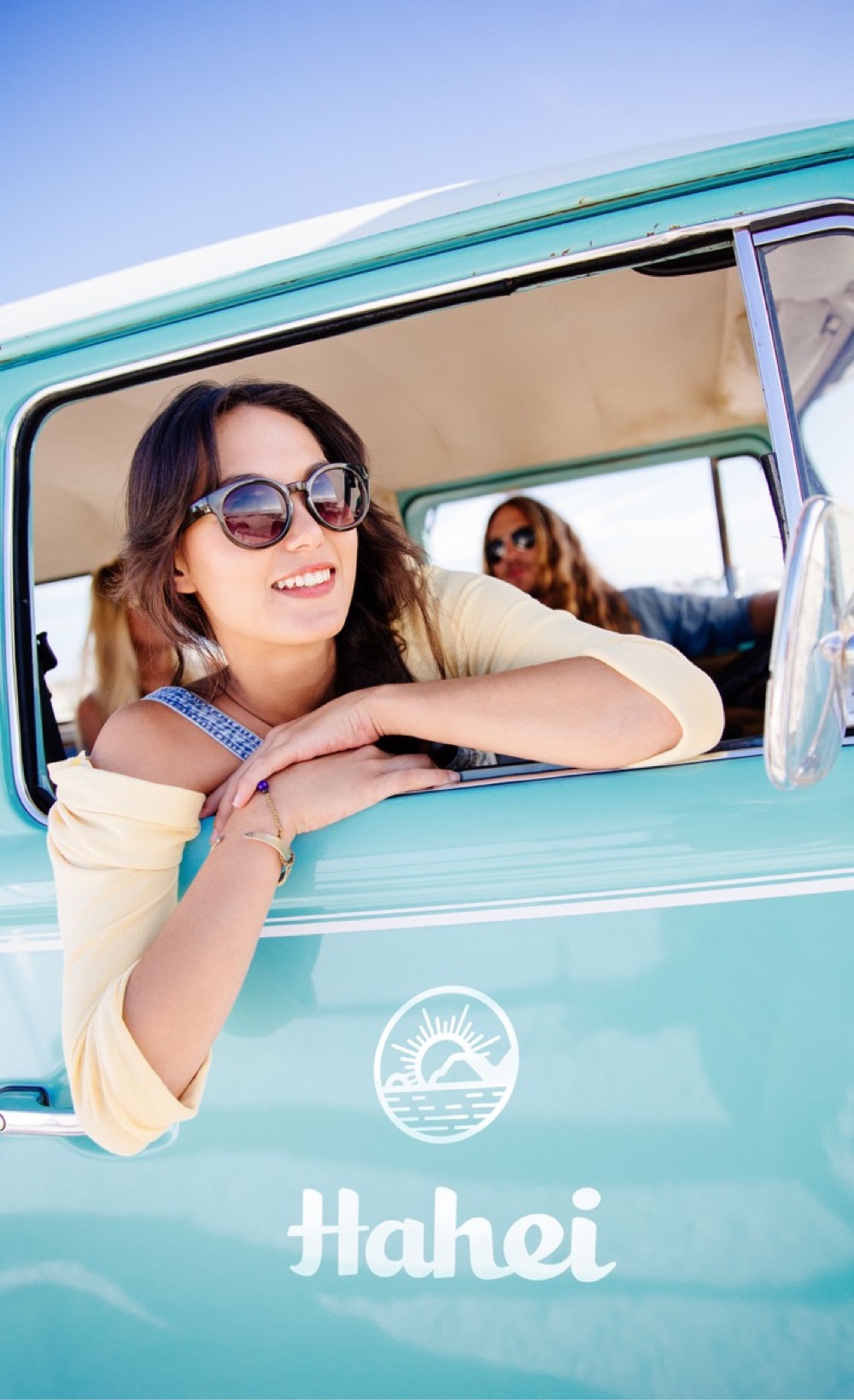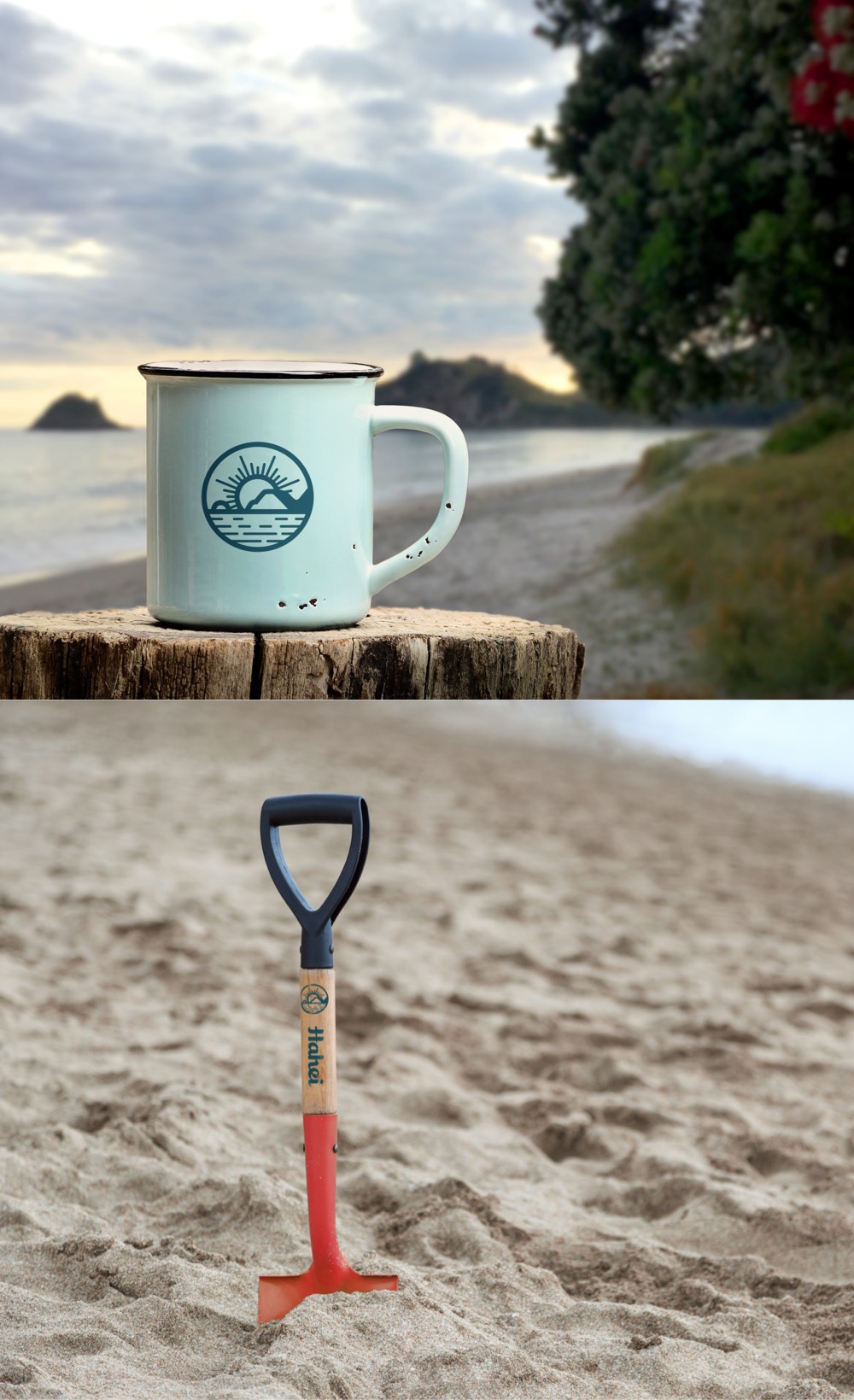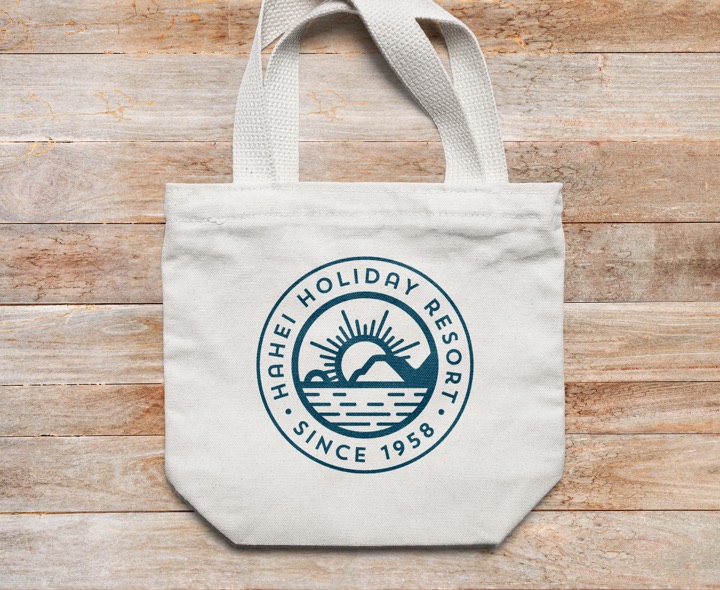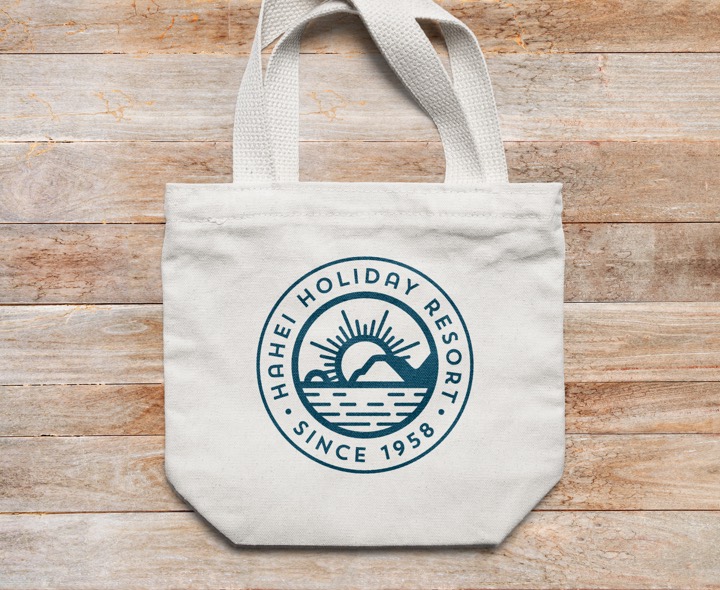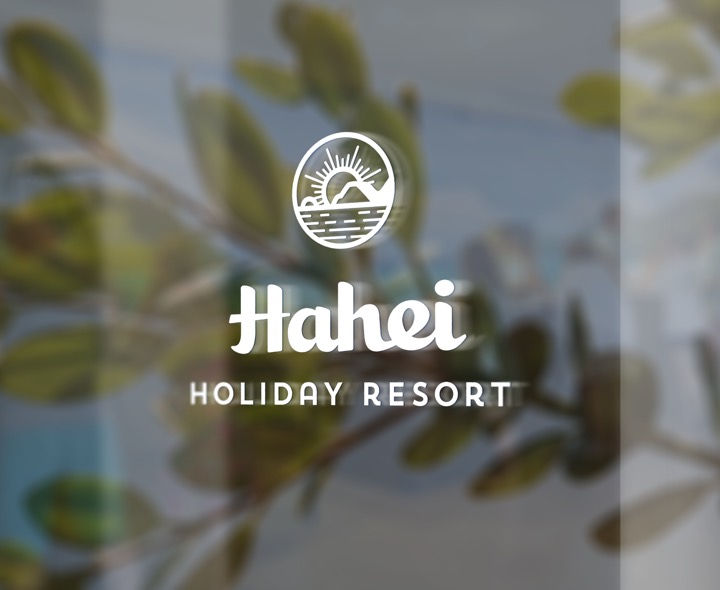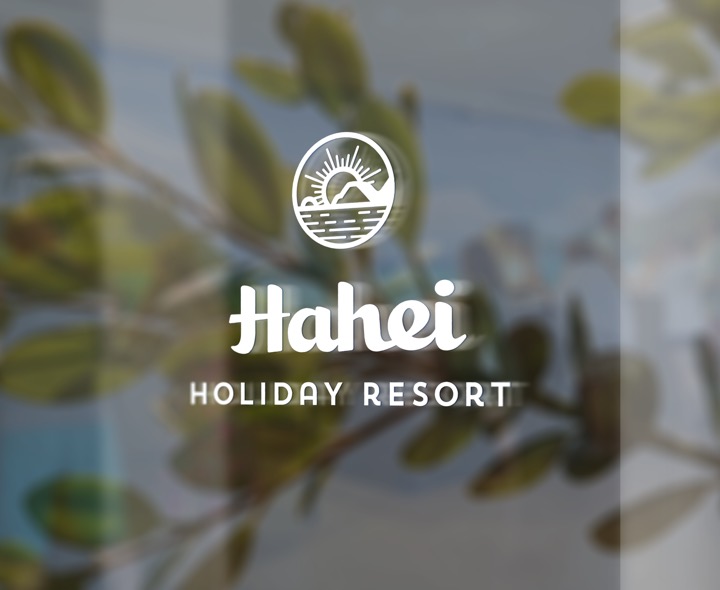 We helped to streamline the resort's product hierarchy and clarify the types and benefits of accommodation on offer. Product names were made consistent and a set of custom-designed icons was introduced to simplify booking and marketing processes.
No resort would be complete without a map. We meticulously illustrated every feature of the resort based on satellite data. Along with the infosheet printed on the back, this map is a key part of the check-in and orientation experience.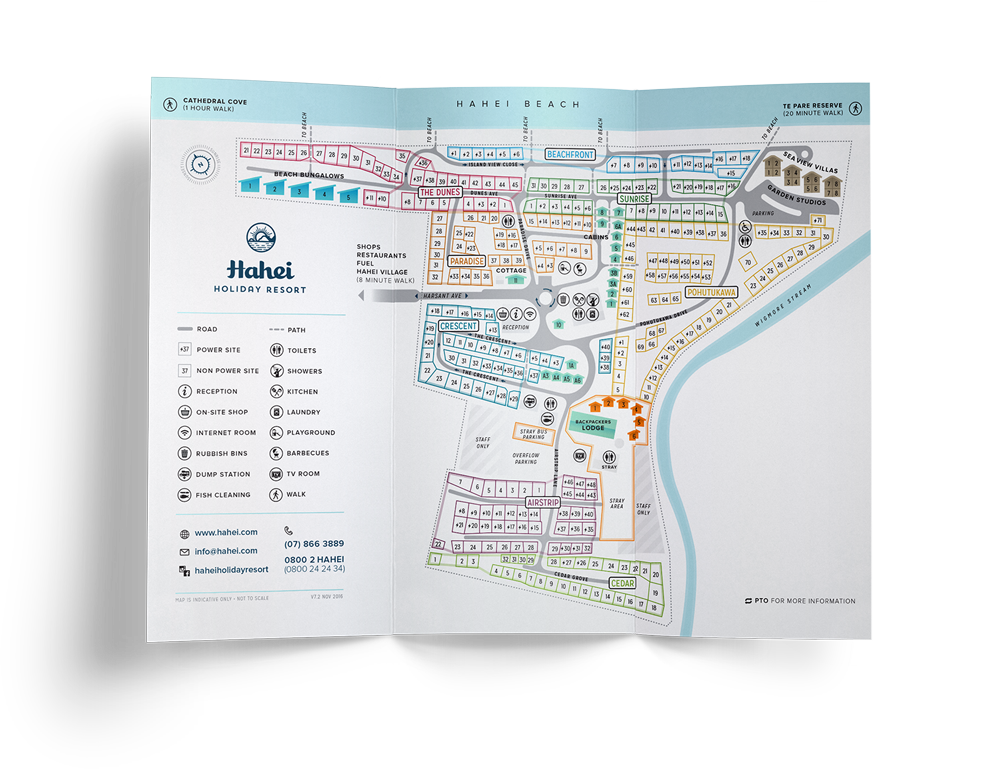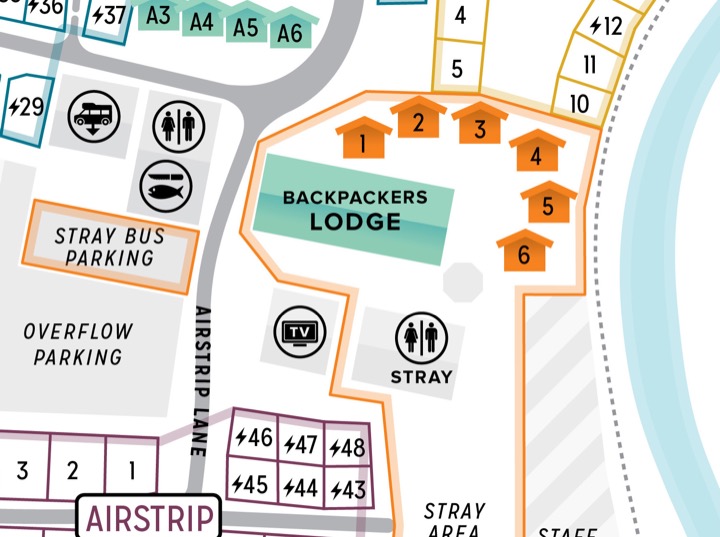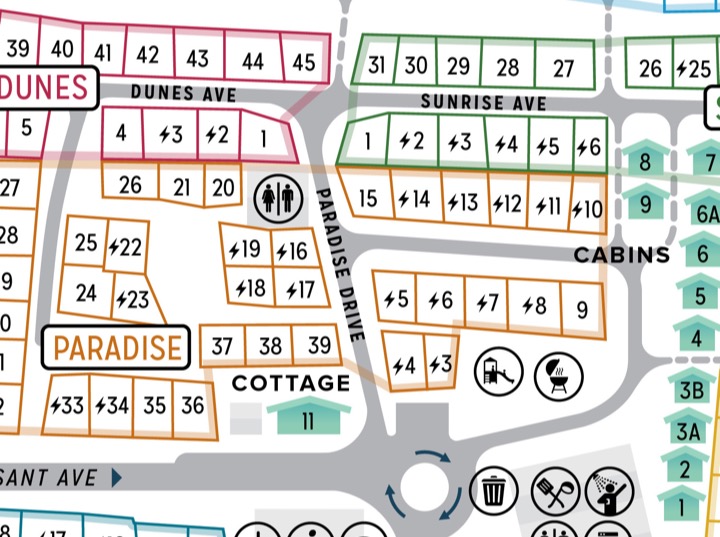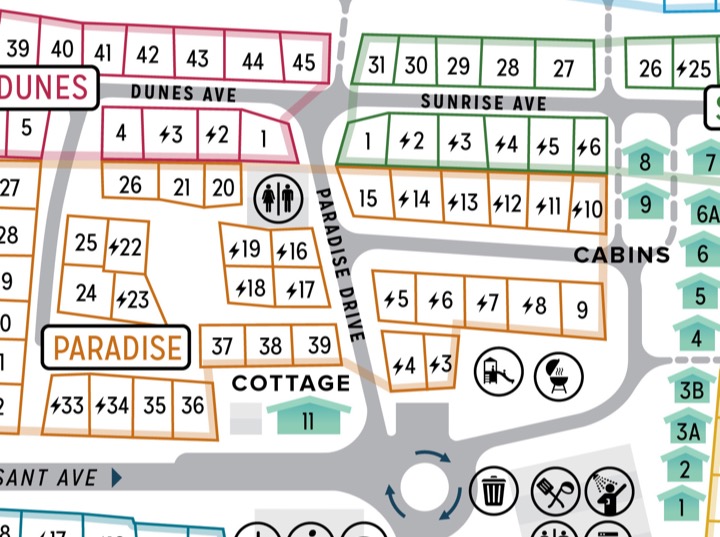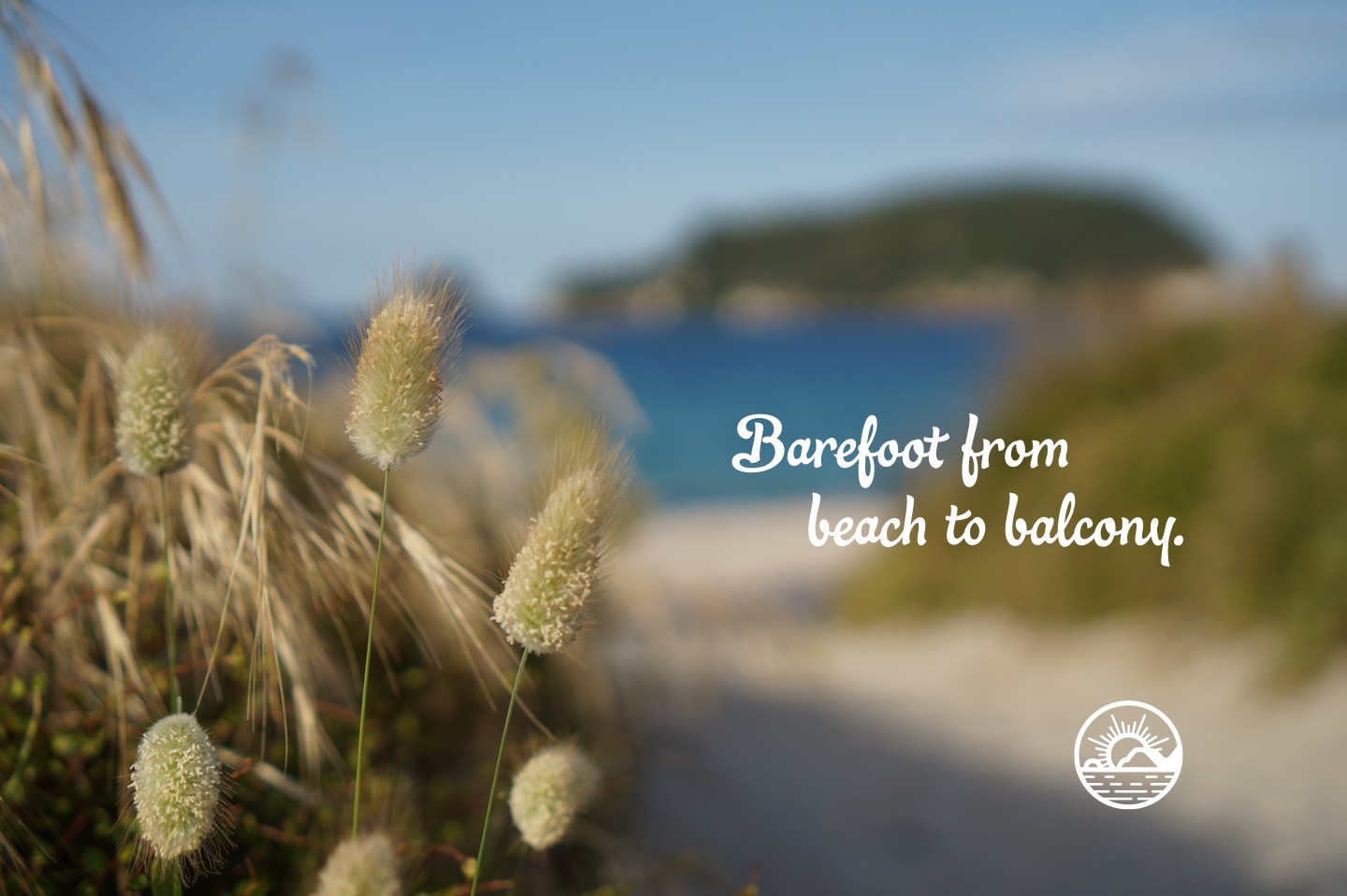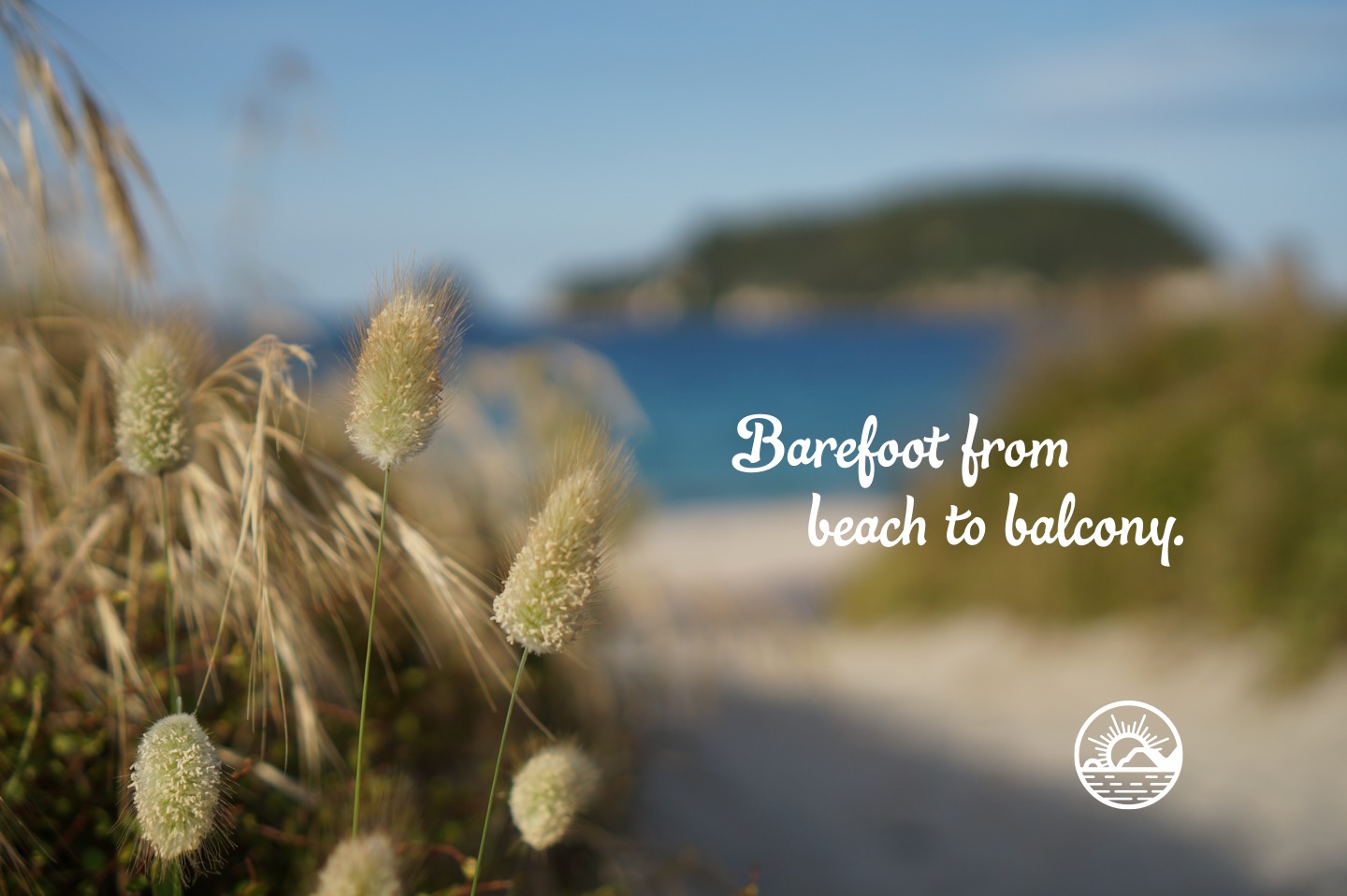 "The branding journey and transition from an intergenerational campground to a resort with luxury accommodation and coastal chic cabins is one that Frontier have embraced and delivered on with the re-brand. The inclusion of new accommodations and upgrades of existing to a coastal chic look and feel ensures the resort appeals to all markets and all budgets year round."
Grant Kilby
General Manager
Hahei Holiday Resort